Recently myself and our Chief Sales and Marketing Officer Nevra Onursal Karaağaç had the pleasure of attending the International Air Transport Association (IATA) Annual General Meeting (AGM) and World Air Transport Summit in person. The summit was held in Boston, USA on 3-5 October. It has been a joyous occasion as for us, like for many of our industry colleagues in attendance, this was the first time we had the chance to travel for business since the beginning of the Covid restrictions early last year.
In a reflection of the current stance of the air travel industry as a whole, the mood was cautiously optimistic among the 600+ participants catching up with old associates and meeting new ones. There have been some key takeaways regarding the ongoing Covid impact and imminent recovery, as well as a major development regarding aviation's role in global sustainability, all of which are highlighted below.
The opening address was held by Willie Walsh of British Airways fame, in his capacity as the recently appointed Director General of IATA. We had the chance to have a chat with Mr. Walsh the prior evening and I found his down-to-the-earth approach refreshing and his dynamism just what our industry needs at this crucial stage in its recovery.
He exhibited these same qualities during his address to the General Assembly, and deftly touched upon some remarks which we believe are worth repeating for emphasis:
The aviation industry, working in tandem with The International Civil Aviation Organization (ICAO) and other governmental stakeholders, should avoid repeating the mistakes of the past when it comes to the additional restrictions and regulations that have been put in place to mitigate the effects of Covid.
Looking to the 9/11 attacks as the previous major crisis that hit the aviation industry as an example, we can see that many of the regulations that came into effect in its aftermath are already made obsolete by the changing industry landscape and evolving technological capabilities. As for Covid, new restrictions and regulations of a similar nature have been essential in helping governments to combat the pandemic in the early stages, but they should be phased out and replaced with sensible technological alternatives without undue delay to avoid unnecessary harm to our industry and, by extension, to the global society.
Digital travel and health credentials such as IATA Travel Pass where Hitit, alongside our long-time partner Pegasus Airlines, is part of the industry steering group and is running pilot implementations, will play a crucial role in managing this transition. A key insight is that the current way of manually checking passengers is simply untenable in even the medium term: As of today globally there are 24 different risk assessment criteria for when passengers need to be checked for their health credentials, 10 different ways to evaluate whether a PCR or antigen test is valid for such assessment, and 6 different approaches to validity even when it comes to vaccinations. The result is average passenger processing times at the airport doubling or in some cases even quadrupling, which is creating bottlenecks even with today's reduced passenger volumes. With the industry set to exceed pre-pandemic passenger numbers by early 2023 it is clear that there needs to be a drastic shift in how this is handled.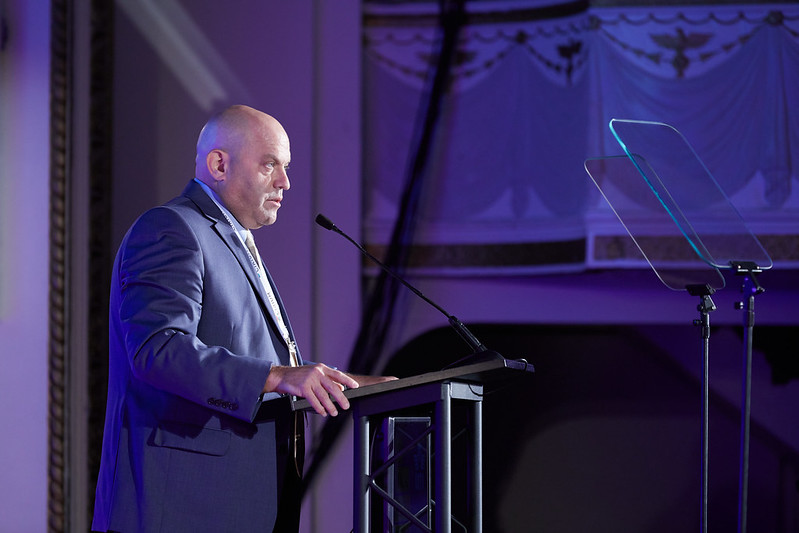 As one of the leading technology providers to the air travel industry Hitit will have to shoulder its share of this burden in the road to recovery, and we are working tirelessly on behalf of our Partners and other industry stakeholders to face this challenge head-on.
Some other noteworthy remarks from both Mr. Walsh and John Heimlich, Chief Economist of the US-based industry association Airlines for America, that we would like to highlight are:
The world is ready for travel restrictions to lift: Surveys indicate that almost 90% of respondents have a positive outlook on boarding a plane assuming that they would not be held up at the customs or be subject to quarantine.

Expanding on the above, following the ease of restrictions between the EU and the US booking numbers rose by 50% almost immediately.

With rising vaccination rates and procedures put in place by the aviation industry, international travel no longer poses any significant risk in terms of introducing Covid-positive people into a country: Data from UK shows that international arrivals (all of which went mandatory, and at this point redundant, PCR-testing) only had a 1% positive rate, while the general population in the UK tested at 7% during the same time period.

Air cargo keeps consistently performing above pre-pandemic levels while passenger numbers are still lagging behind. Among those, business travel remains the worst-affected segment which might have a significant impact on legacy airlines going forward: On the US – Europe routes, 39% of the total pre-pandemic revenues have been generated by just the top 10% of passengers, and 56% of revenues have been generated by the top 20%. Airlines who used to heavily rely on this high-value traffic will need to seriously re-evaluate and pivot their business model.
Finally, on a different but no less important subject, this AGM also saw a historic moment in the ratification of an IATA resolution for the global air transport industry to achieve net-zero carbon emissions by 2050, in line with the 1.5°C target of the Paris Climate Agreement. We at Hitit wholeheartedly welcome this step that has been a long time in the making, and will strive to do our part with our solutions enabling ever more efficient use of limited airline resources.
The next IATA Annual General Meeting will be held on 19-21 June 2022 in Shanghai, People's Republic of China, which Hitit will again attend.