The airline accounting is uniquely complex, airlines need to manage revenue from direct and indirect sales channels, interline and code-share partners. Thus tracking and analyzing revenue flows from multiple sources within a limited timeline can be challenging.
Crane Revenue Accounting (Crane RA) is a next-generation software, which covers all needs of airline revenue accounting professionals, to increase speed and accuracy of their daily operations. Airline Revenue Accounting (Crane RA) simplifies processes, decreases costs and prevents errors by enabling an automated sales data transfer and reducing manual processes.
The smart system consolidates and processes all airline sales data including GDS sales, interline, code-share and provides accurate and fast sales and revenue analysis. Crane RA allows airlines to get a full view of passenger revenue streams and maximize their profits. Scalable design and extended functionality of Crane RA (Revenue Accounting) enables easy adaptation to airline industry changes, aviation business needs and growth in data volumes.
---
Real Time Revenue Data

Airline Revenue Accounting (Crane RA) offers real time revenue data by loading daily BSP, SAC and Ret files into the system and prorates the transactions automatically.

Reduced Man Power

With user-friendly graphical web interfaces, Crane RA (Revenue Accounting) reduces the need for experienced staff, training costs and training time.

Micro & Macro Management

Airline Revenue Accounting system (Crane RA) offers extensive management since it reports both detailed and summarized information using ticket, coupon, flight, sales and agents data.

Automated Proration Engine

Crane RA is RET 20.3, HOT 20.3, HOT 22.0 compliant and has its own detailed LIFT file format for electronic coupon. With an interface that uses an automated proration engine, airline interlining and coupon related processes are done within Crane RA (Revenue Accounting) with high quality results.
---
Components
Interline

Sale Processing

Master Data
Management

Reporting

Operation
Management
---
Key Features
Sales transactions
Coupon usage data
Interline transactions
Integrated automatic functions
Data transfer
Reporting
SIS compliant incoming/outgoing invoicing
Paperless biling
Extensive agreement coding (SPA, CS)
---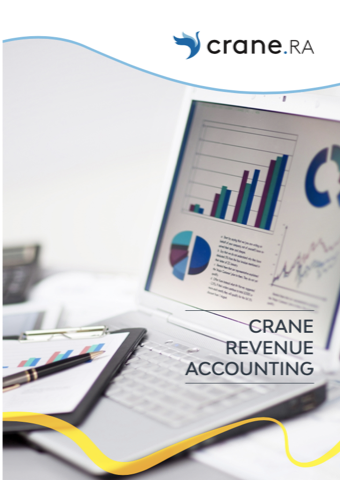 Download
Brochure
Download our up to date brochure in pdf format.