Crane Online Travel Agency (shortly Crane OTA), the next generation, multi-lingual and multi-currency online travel platform, provides a turn-key solution not only for Online Travel Agencies, but also Tour Operators, Consolidators, Destination Management Companies (DMC), Airline Holiday Companies, Travel Management Companies (TMC) and Corporates, Airports, Call Centers, Retailers, Media as well as GSM Operators, Credit Card and Loyalty Programs, Insurance, Media and others who are interested in selling all flight and non-flight travel products online either as standalone or dynamically packed, through direct (web, mobile, kiosk, etc.) and in-direct (travel agency network, intermediaries, resellers, etc.) sales channels and in single or multi-source markets.
---
Enlarge Your Business

"Travel" has always been the keyword of magic to provide you additional revenue, increase your customer loyalty as well as the traffic & ranking of your digital channels. Whether you are a travel company or not, Crane OTA offers you the possibility to enlarge your business by hundreds of thousands of ready-to-sell flight, hotel, car, transfer, activity, travel insurance, dynamic packages and much more online.

Automize Your Workflow

While you grow, it usually happens that part of your workflow starts to become manual which slowers your decisions and actions, prevents you to instantly see whats going on in your company and decreases the customer satifaction. You can't believe but in spite of thousands of products and services, we have managed to increase the automization ratio of Crane OTA at a level over 90%! Just try and see how it works.

Increase Loyalty of Your Customers

Customers who book a flight ticket book also hotel, transfer, attraction and other travel products from different suppliers or intermediaries. Whatever you do to keep your customers loyal, at the end, by controlling only part of the travel life of your customers, do you believe you still can be able to create a real and long-term loyalty? To increase the number of loyalty members and stronger their loyalty, Crane OTA provides you the necessary products to control the whole travel cycle of your customers.

Maximize Your Revenue

Crane OTA offers you the opportunity to enrich your product portfolio with dozens of already integrated travel vendors. You are free to sell the whole product range either standalone and/or dynamically packed. Besides the ready-to-sell products and services, it provides also the right analytics and mark-up tools to let you give the right decisions and apply your action plans on time.
---
Components
Desktop Agency
Booking Tool

Booking
Management
System

Mark-Up
System & Margins

Booking Fee
Module

Route Management
System

Lead Days
System

Fraud System

Payment System

E-Mail
Confirmation
Processing

Dynamic
Packaging

Content
Management
System

Back Office
Hand Off XML

Basic M.I.
Reporting

Advanced
Reporting System

Customer
Contact Support
System

Special Offer
System

Travel Finder

System Status
Monitoring

Rule Based
Deposit System

Product
Management
System

Hotel Allocation
System
---
Key Features
Over 250,000 ready-to-sell hotels, car rentals, transfers and attractions
Inventory, pricing, offer and order management
Travel content set-up via direct contracting, XML API and NDC integration
Flexible mark-up, commission and on the go service fee management
Beach and City locations to match with airline destinations
Dynamic packaging by easy to use rules set
Multi-market compatible
Desktop agency booking tool
Full mobile responsive design
Customer contact support features
Reward points redemption
---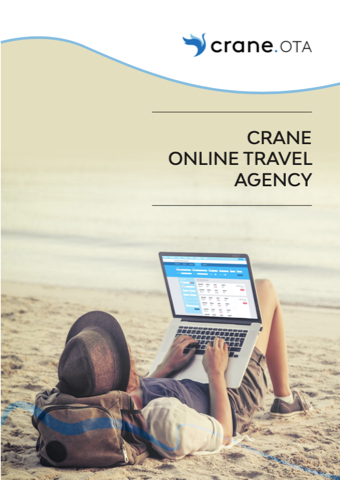 Download
Brochure
Download our up to date brochure in pdf format.