Crane CGO (Reservation & Cargo Services) provides the most comprehensive and complete solution for your air cargo operations. Crane CGO is built on a cutting-edge technology platform and based on a modular architecture that covers all aspects of air cargo transportation, from acceptance to final delivery across the air logistics community. Crane CGO enables the partners (airlines, ground handlers, GSAs, forwarders, warehouse operators) to have end-to-end control over commercial, operational, revenue accounting, and management reporting processes. It is available as a Software-as-a-Service (SaaS) model with an application hosted by Hitit.
---
Enhanced Capacity Management

Real-time visibility of cargo capacity on flights enables control and management for optimizing a load.

Increased Efficiency

The solution promotes the efficient use of resources in cargo handling and document processing. It supports bar code assistance in cargo handling and discrepancy handling to simplify lost cargo tracking.

Industry Focused

It is fully compliant with industry standards and initiatives such as IATA e-Freight, e-AWB, iCargo CDMP, Cargo2000 and parallel with IATA StB Cargo initiatives. It supports the need to make air cargo easier, smarter and faster.

Improved Performance

Staff efficiency can be improved with a shorter training time and a user-friendly, easy-to-use web-based system.
---
Components
Schedule
Management

Capacity &
Inventory

Booking

Allotment

Cargo Rates &
Quotations

AWB Issuance

AWB Stock
Serial

IMP/XML
Messaging

Cargo
Acceptance

Export Handling

Import Handling

Transfer
Handling

Arrival &
Delivery

Cargo Claims &
Irregularities

Warehouse
Management

Customer
Management
---
Key Features
Schedule flexibility for PAX, freighter and truck flights
Full reservation and booking functions
Advanced cargo inventory management by weight, volume, and ULDs
Dynamic calculation of total cargo payload for PAX & freighter flights
Fare Quotations and auto-pricing
Optimizing free sale capacity
Ranking of shipments and allotments
Comprehensive allotment management for high-demand segments
Meeting industry requirements
Compliant with IATA StB Cargo initiatives
Cargo IMP and XML message capabilities
Entire export, import and transit handling capabilities
Discrepancy handling – Claims handling
RFID and barcoding support for handling operations
Full processing of all cargo-related documents
Real-time customer service management
Interface to DCS and Weight&Balance systems
Integration with Customs systems
Enhanced management reporting
Easy to learn and easy to use
---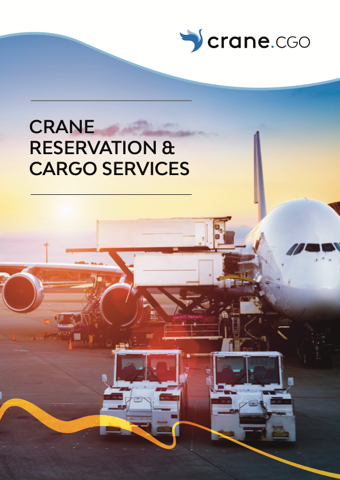 Download
Brochure
Download our up to date brochure in pdf format.