Karachi, 18 October 2021- PIA and Hitit, two of the world's largest companies in their fields, are entering their third year of cooperation. The cooperation of these two companies has allowed the Pakistani aviation industry to grow technologically. In addition to their commercial partnership based on technology, Hitit and PIA work together on social responsibility.
Pakistan International Airlines, one of the largest airlines in the Asia Pacific region, and its PSS provider Hitit, one of the leading airline and travel IT providers in the world, have been continuing their productive collaboration in every aspect. In this context, Hitit regularly contributes to the Pakistan Special School & Rehabilitation Center, which is affiliated with the Al-Shifa Trust, providing special education, therapies, and rehabilitation services to many children with neuromuscular disorders.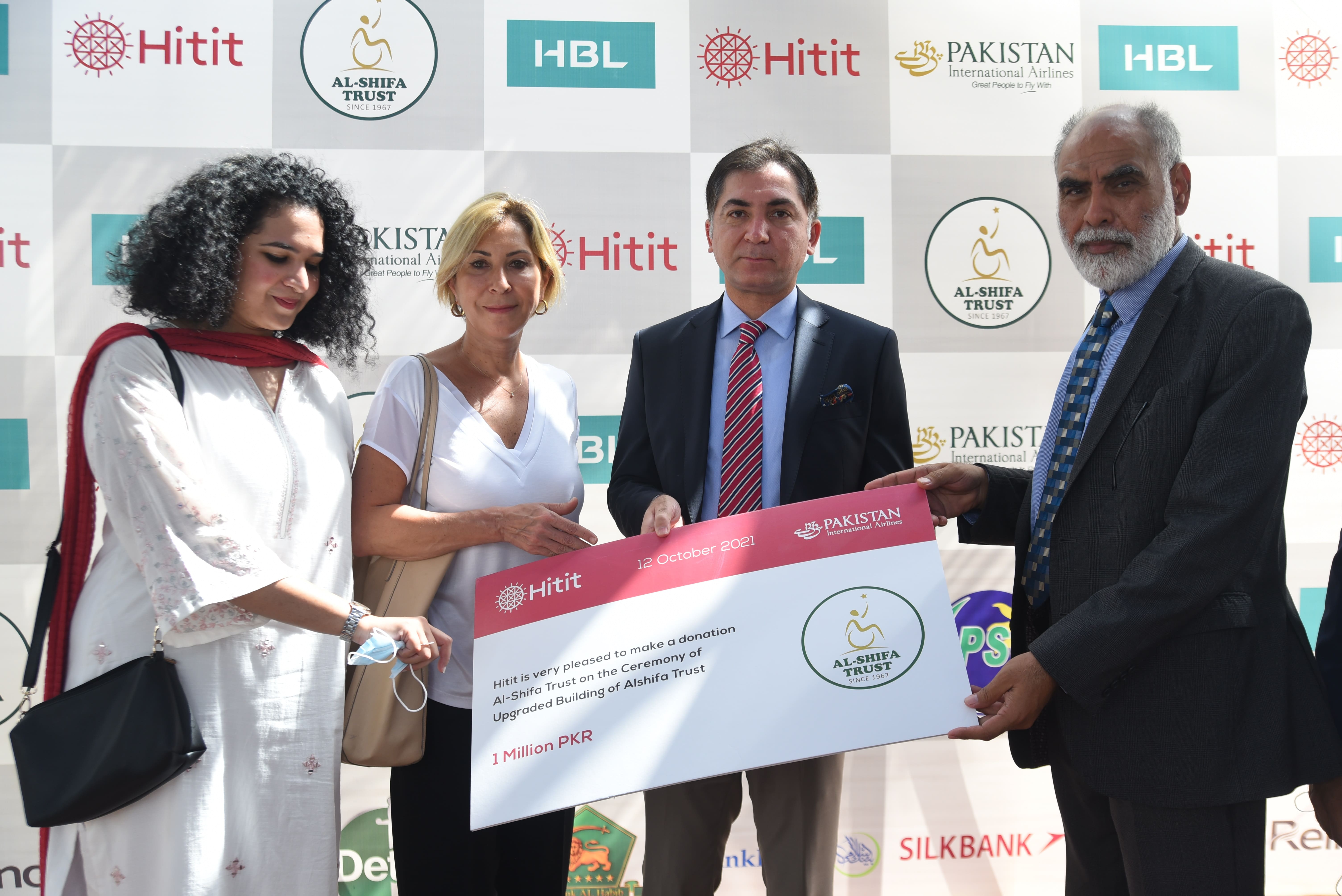 Hitit, which has supported the purchase of medicines, physical therapy materials, and special education equipment for children who have undergone treatment in the past years, has also built the Al-Shifa Trust's website and continues to provide the technical support for it.
Hitit attended the ceremony held for the opening of the new building of the Al-Shifa Trust Foundation on October 12 and became a platinum sponsor for the Foundation with a donation of 1 million PKR.
Nevra Onursal Karaağaç, CMO at Hitit, said: "We have an exceptional brotherhood bond with Pakistan; because of this, PIA and Hitit have created an extraordinary partnership that goes beyond the aviation industry and trade relationship, and reflects the harmony with the two countries' meaningful history. Our cooperation with them has expanded with our social responsibility projects. We find PIA's social responsibility work through the Al-Shifa Trust Foundation, very valuable. At Hitit, we will continue to stand by PIA, our trade agents, and the people of Pakistan."