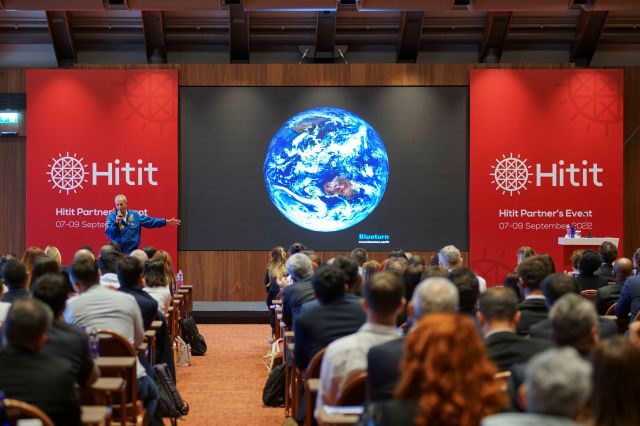 He grew up wanting to be an astronaut, and he did it! Three-time traveller on board the Space Shuttle, Jean-François Clervoy gave an inspirational speech at Hitit Partner's Event. He spoke of his aspiration for future space travel and expressed his hope that future generations would be able to benefit from the advances in technology and science.
The pros and cons of space shuttle were also discussed by Mr Clervoy, including how all long-distance flights would take less than an hour if the design had been perfected in our current age with modern technology yet conversely there're also many challenges associated like cost-effectiveness and complexity.
Mr. Clervoy closed his speech by saying that being in space really takes your breath away - and actually makes you cry as you look down on Planet Earth, which is so alive! The participants were deeply moved while many gave standing ovations after hearing this inspirational message from the influential leader.