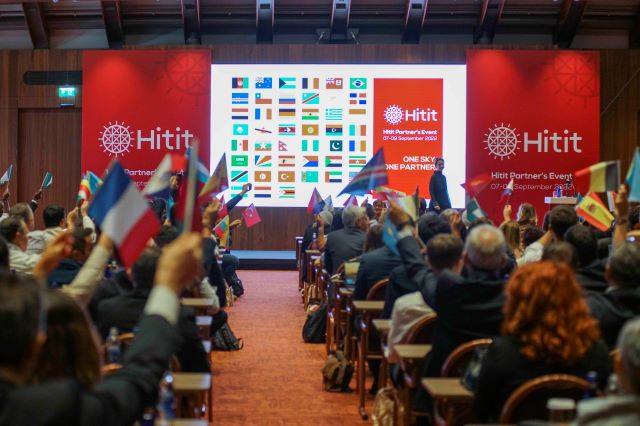 Hitit Partner's Event, where we come together with our business partners in a different location of Turkey every year, took place for the first time after the pandemic. The international event was organized in Istanbul between September 7th and 9th where Hitit professionals and our business partners came together, held one-on-one meetings, and discussed important issues. Reflecting Hitit's unique one-stop-shop approach, the event was attended by our LCC, Hybrid and Legacy airline partners and discussed the problems faced by airlines with all three business models, their experiences during the Covid process and the success stories they achieved. Decorated with colorful flags reflecting Hitit's global scale, the event was a platform where significant facts were discussed with insightful speeches by Chair of the IATA Board of Governors Mehmet Nane and Turkish Airlines Chairman Ahmet Bolat. Panels also enriched the event with the participation of representatives from IATA and our partner airline companies. In addition, we brought aviation to the space dimension with the spectacular presentation of astronaut Jean-François Clervoy, one of our keynote speakers.
Our partners spent three days full of aviation, technology, and history with the great hospitality of the Hitit team, reflecting our approach that reinforces our professionalism with close business friendships.
Thank you to all our business partners who participated. See you next year! We have already started our plans to meet you next year with a larger community.