Ms. Nevra Onursal Karaağaç, our CMO, has won the prestigious Leadership in Sales Award (LiSA), triumphing over 100 of her peers, including domestic and international sales and marketing leaders, in categories from CEOs to CCOs and VPs. Presented by the Sales Network, this accolade celebrates Nevra's substantial contributions to sales and marketing strategies, marking her as the Sales Leader of the Year for 2023. The LiSA, organized by Sales Network, involved 118 companies across diverse industries, with Ms. Karaağaç earning this honour through both public acclaim and a jury evaluation, affirming her stature as an industry leader.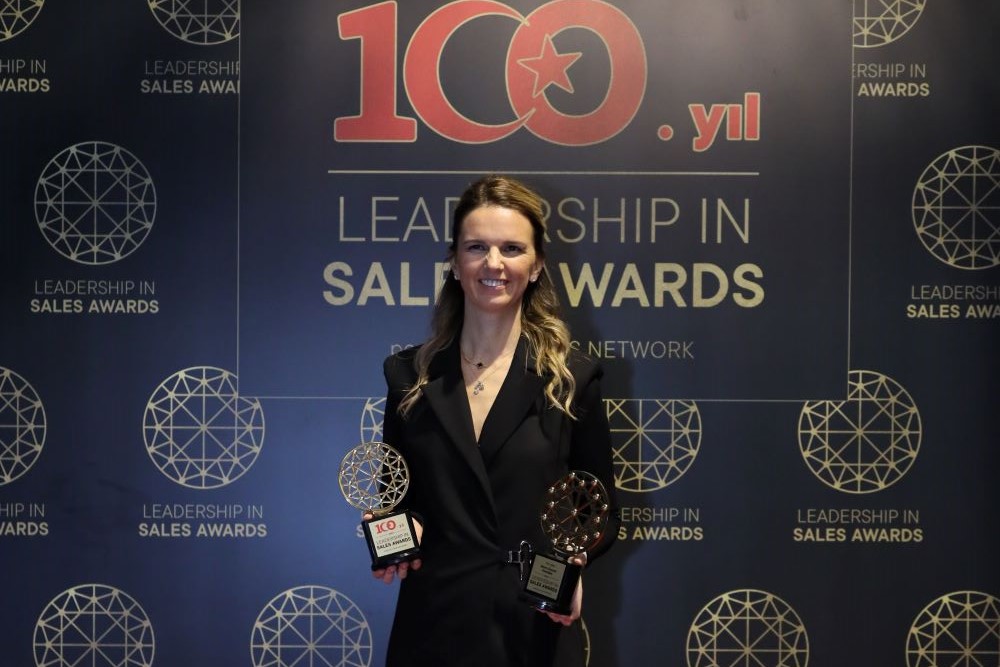 Ms. Karaağaç shared her thoughts and stated: "For Hitit, 2023 has been a year of significant recognition for our achievements. The LiSA award has brought me immense joy, serving as both a wonderful extension of our success and a testament to our significant strides in sales and marketing. Initially, we showcased the strength of Turkish technology, a field not widely favoured on the global stage.
Subsequently, we excelled in marketing and selling our high-tech software solutions, which have a competitive edge over their counterparts, worldwide. As we look at the world map with immense pride, Hitit is delighted to grace the skies with our technology. When our technological prowess combines with our sales and marketing strategies, we achieve success that adds significant value to both our partners and our country.
I am honoured to lead this success, but I must acknowledge the tremendous Team behind me. We worked closely with every department in our company – not just in sales and marketing – and achieved genuine teamwork. Born in Türkiye, we have leveraged our name from these lands to share our knowledge and technology with every corner of the globe. Our ultimate goal is to exponentially increase these achievements.''
We extend our hearty congratulations to our CMO once more for her exceptional accomplishments, and we have every confidence that – under her capable leadership – the Hitit Sales and Marketing Team will soar to even greater heights.