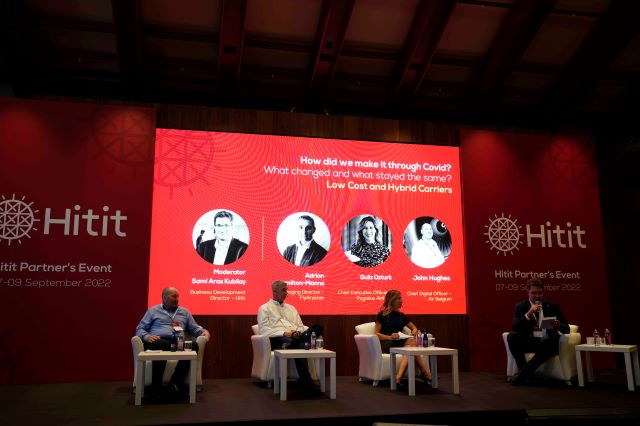 During Hitit Partner's Event, panel discussions were held discussing different airline business models coming out of the pandemic as well as current trends. Each panel hosted valuable experts from FlyArystan, Pegasus Airlines, Air Belgium, PIA, Myanmar Airlines. It was a fascinating look at the different ways that airlines operate, and how they are constantly evolving to meet the needs of their customers.
The discussions were lively and engaging, with audience members asking questions and participating in the debate.
Some popular models that were discussed included the low-cost carrier model, the national carrier model, and the hybrid model. Overall, it was an enlightening experience for all who attended.