Hitit's corporate social responsibility project, Rackets Up has been continuing to grow and has quickly gained a positive reputation in Turkey. At the last event of 2019, Hitit took Rackets Up to Trabzon, a northern province of Turkey. Seventy-seven schools in Trabzon without table tennis equipment were provided with ping-pong tables and materials under the scope of the Rackets Up project. Combining equipment support with a professional training program, Rackets Up offered the 1st Level Coaching Classes to seventy-seven teachers in Trabzon. All the teachers completed the course successfully, received their certificates and have now started to train the children.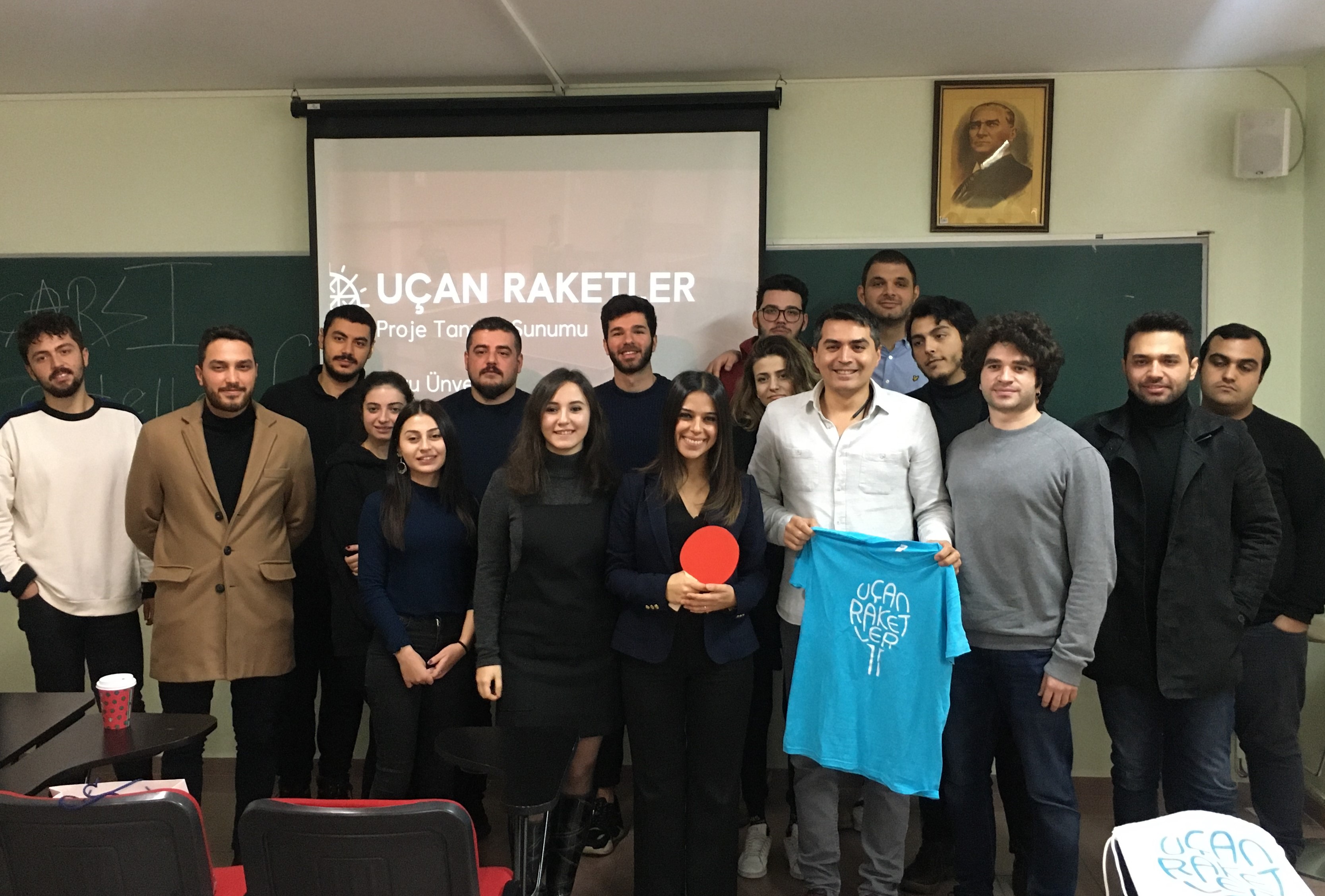 The Governor and the Mayor of the province, as well as members of the local administration, participated in the table tennis festival organized by Hitit. Hitit is involved in every step of the project in raising awareness of the benefits of playing table tennis. We are happy that Rackets Up has become an admired project. Indeed, there are very few projects which aim to bring sports to children for the welfare of the future generation, using a non-profit approach. Given the fact that social responsibility projects in the field of sports have generally consisted of sponsorships from the large sports clubs and facilitated by global companies to elevate their brands, the growing attention towards this humble project is easily understood and appreciated.
In this regard, we have received an invitation from Istanbul Aydin University to be part of the syllabus for students in the Communication Faculty of the University. We made a detailed presentation and explained the details of the project. Indeed, the attention for this project shows that Rackets Up is an inspiring case-study from the creation process to branding, from the collaboration of partners to putting the project into practice.
We will continue to attach great significance to fulfilling our responsibilities regarding the development of communities. Even though the project is new, we believe it will continue for many years in Turkey and be extended to other countries. We are excited to build a bridge between children and sport by means of table tennis, and we hope that as our partners, you will be a part of this meaningful project in the near future.